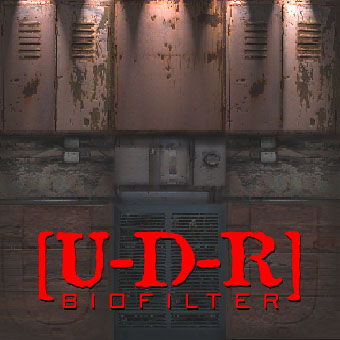 Biofilter was the first [U-D-R] album. It was self released in December of 1997 under Kremareit Productions.
Biofilter included a number of the original [U-D-R] demo songs that were remixed / remastered, as well as many new songs written during the latter half of 1997. Several of the original demo songs were dropped in favor of newer songs for the final release.
[U-D-R] was mainly influenced by the european electro-industrial style at the time and used a lot of movie samples and heavy distortion on the vocals.
This album was largely an experiment in style and technique.
Equipment used:
Alesis QS6
Zoom 505 multi effects pedal
---
The Hideous <recycled>
American (Biofilter version)
Trilobyte
Hate
Dark Images
Mephisto
I do not feel this
Feel me
NZN
Wraith
Afflacenogem
Inside
Fortified Nation
Order of the Perpetual Railgun